Current World Events 2022
In the wake of Russia's invasion of the Ukraine, firstly our thoughts are with everyone there and we hope for a swift resolution and peaceful end to the conflict.
From an economic point of view, it is likely that the war will take its toll on global growth which was already under threat of a slowdown. It is likely it may also put more upward pressure on already heightened inflation risk and expectations; thereby putting further pressure on central banks to take an even more hawkish stance.
Global markets have faced many battles in recent years. Firstly covid, then rising inflation risks, and now war in Europe. Ahead of Russia's entry into the Ukraine, markets had already started to pull back given the impending risk of an invasion. As Russia entered the region on Wednesday, the equity markets' initial reaction was to pull back relatively sharply with Europe falling in the mid-single digit percentage points, and the US to a slightly lesser degree. This was a broad downturn in markets, and not limited to either growth, quality or value style equity investments. Non-correlated assets such as gold and government bonds were sought as safe havens as equities fell, whilst oil rose above $100 dollars on supply chain risk fears. However, as the day went on and the US market opened, some of the day's earlier losses were recouped. As of Friday 25th February, equity markets across Europe have had a positive bounce.
It is difficult to predict how the current situation will play out and, as mentioned earlier, we hope that this horrible event is not protracted. However, as we have already become used to this year, we must continue to brace for ongoing equity market volatility in these difficult times but remain calm and rational with decision making, as markets swing from down one day and up the next….
We continue to monitor investment markets and communicate with our investment partners but should you have any concerns please contact your adviser.
Kind Regards,
Jason Howard
Managing Director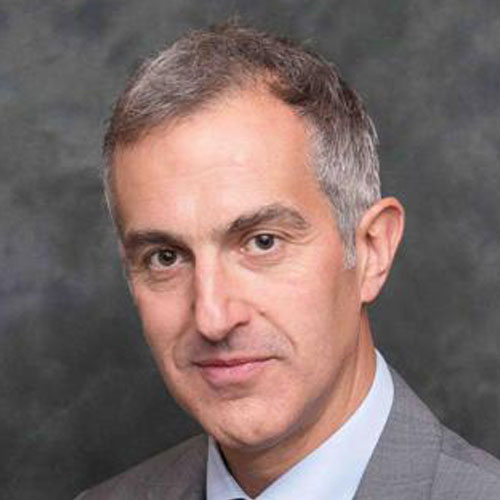 These are just some of the ways we have enhanced our business in recent weeks and months.
Purchased laptops for staff
About 95% of our staff can work from home, including your adviser and their support team, being able to give you great service.
Video Conferencing with Microsoft Teams
Travel is restricted, but we have been able to hold more meetings with clients than ever before by means of a video conference meeting.
If you haven't yet had a Microsoft Teams meeting and would like to meet with your financial adviser, please let us know.
Personal Finance Portal (PFP)
This is a very exciting development for us.
With PFP, we can send you documents securely, show you the financial plans you hold with us and much more. It allows you to take control of your finances by being able to update all your financial assets, property values, banking details, cashflow modelling – it can be as simple or comprehensive as you like.
It is now our preferred way of sending secure documents to you.
Electronic Signatures
We have started to use electronic signatures on our documents through Docusign. At Insight, we do not require wet signatures for any of our internal forms
We have found that some providers are still catching up on this and we continue to receive updates from them on how they are embracing technology in this area too
Electronic Valuations
We are working with providers to give us daily or weekly valuations of plans which automatically update our back office system, Intelligent Office (IO). IO works alongside PFP, allowing you to view these valuations for yourself.
The accuracy of data is important to us though and we must make sure everything is correct behind the scenes and your adviser's team is working hard to deliver this.
We are extremely pleased with all the technological advances we have made as a business in recent months, to the extent that we will not be going back to our old way of doing things, even after some kind of normality has been restored.
We look forward to continuing to work alongside you, with our being able to do so because Insight has embraced technology in a changed world.
Sound financial advice with Insight
Insight Financial Associates are a company with the security of your financial future at the heart of all we do. As a specialist investment adviser, managing your wealth with Insight means that you can create a comprehensive portfolio of investment, without the challenges presented by managing your investments alone.
Our client-centred approach means that we work alongside you to identify and realise your full investment potential, securing your financial future through both wealth creation and asset preservation.
With Insight Financial Associates, you can rest assured that your financial affairs will be managed in a clear and concise manner; one that ensures transparency throughout and that will be delivered via friendly, non-obligatory, and – most importantly – impartial, advice. Contact us now and see how we can help you in achieving financial freedom.
Insight Financial Associates - building better relationships throughout Norwich and the UK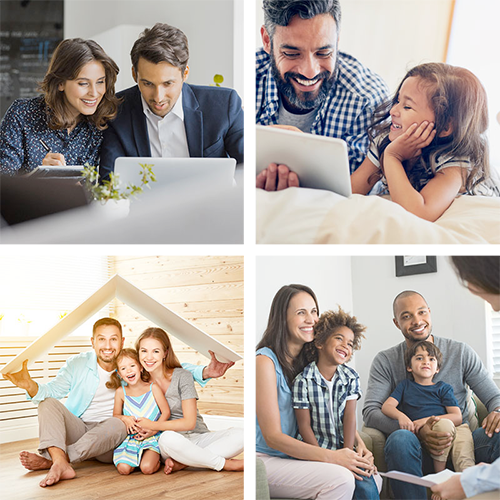 Client Testimonials
"We have known Chris Macey for many years and always feel we can trust his knowledge & advice, we would not want anyone else or other company to handle our financial matters."
Mr & Mrs Stevenson
Client of Chris Macey
"I was very impressed and satisfied with all aspects of the service received from our Insight adviser. Thank you for all your help."
Ms Garner
Client of Antony Howard
"I would like to say that all the staff, when I needed to ring, were excellent. Nicky Groom was always pleasant and helpful."
Jacqueline & Leonard Sargant
Clients of Derek Howell
"We would not have been able to have the lifestyle we now enjoy without the excellent advice we have received over the last ten years."
Ian & Rosie Payne
Clients of Antony Howard
"We would like to say that Steve gave us a lot of help and sound advice. He explained each of the offers in simple English terms which we could understand."
Mr & Mrs J Bluck
Clients of Steve Kibler
Our Companies
Say hello to the Insight group of companies...
Insight Financial Associates
With our forward-thinking approach and combined professional experience, Insight brings together an unrivalled 'wealth' of expertise and knowledge in financial services. The independent status enables us to provide an impartial and individual service to our valued clients.
Property Investor Partnership
We are specialists in securing high yield property investment opportunities that will generate surplus income and achieve long term capital growth.  We introduce investors to Solicitors and Mortgage Brokers who specialise in investor property purchase. Our clients are supported every step of the way, from reservation through to securing the first tenant. 
We are experts in securing finance for a broad range of properties for either residential or investment purposes. We can advise you on insurances to protect your home, income, lifestyle and for landlords to protect their property portfolios. 
We manage and review an employer's benefits scheme including group pensions, death in service and income protection, enhancing current arrangements where possible. Our Auto Enrolment "Health Check" helps keep firms compliant with The Pension Regulators requirements.
Foresight Estate Planning & Will Writing
We specialise in the preparation and drafting of Wills, together with a wide range of other legal services, including the setting up of Trusts (both life-time Trusts and post death Trusts) and Powers of Attorney. 
Insight Accountancy Services
We give guidance and advice around personal or business taxation queries. We can guide you through the administration side of book-keeping and completing tax returns in a timely manner, providing security in knowing that all elements of your finances are in good order.
Insight IFA – Helping you achieve your financial freedom!
Insight Financial Associates maintain an open and friendly relationship with our clients. Our aim is to 'take the fear out of finance' by offering the very finest financial advice that delivers results time and time again.
About Us
All the information about us and the philosophy behind who we are.
Meet the Team
Insight Financial Associates advisers and marketing team.
Say Hello!
Contact your nearest office today and begin your financial journey.
Get all the latest news straight to your inbox!
Submitting Your Information
You voluntarily choose to provide personal details to us via this website. Personal information will be treated as confidential by us and held in accordance with the Data Protection Act 2018. You agree that such personal information may be used to provide you with details of services and products in writing, by email or by telephone.