Financial Planning Advice For Teachers & School Support Staff
Insight4teachers have been offering teachers and school support staff forward-thinking financial planning advice since 2001. Our team of financial advisers help secure a better future for education professionals with made-to-measure retirement plans to suit each individual's unique requirements.
We believe that teachers and other education professionals should start planning for their retirement as early as possible. After all, implementing a strong financial plan in the early stages of a teacher's career will ensure financial freedom as and when they choose to retire.
Our team of financial advisers have a proven track record of delivering top-notch financial planning solutions for teachers and support staff that will ensure a stress-free, financially sound retirement.
If you are concerned about your financial future and the lifestyle you will be able to enjoy upon retirement, contact Insight4teachers today for a retirement plan that truly meets your requirements!
We are delighted to be working alongside...
Cambridge Regional College, Suffolk One Sixth Form College, Aldro Prep School, Engage Trust - Drayton, Helena Romanes School and Sixth Form, Peterborough Regional College, Colchester Sixth Form College, Northampton Academy and Guilsborough Academy.
Client Testimonials
"The staff who attended found it really helpful. Many have booked onto additional sessions."
Ms K Alcock
Cambridge Regional College
"Insight delivered informative seminars to our support staff and our teaching staff – all were grateful for their insight and expertise. The follow up 1:1 sessions were extremely popular and the feedback was very positive."
Gail Ollason
Suffolk One Sixth Form College
"Very good delivery, high pace and great coverage of materials. Really useful examples and great security of knowledge! Lots of great financial advice too and plenty of people wanted 1:1's afterwards."
Mr James Hanson
Aldro Prep School
"Very clear – well presented & not too much jargon. Staff grasped mechanisms easily & keen to book personal appointments."
Adriana Sneedon
Engage Trust – Drayton
"The presentation was very useful for staff. It was presented well using language that wasn't filled with jargon no one understood. We would be happy to recommend."
Liz Evans
Barlow, Helena Romanes School and Sixth Form
" Lots of positive feedback from staff. Will be looking to book again in future. Thanks."
Saska Griffin
Peterborough Regional College
WhyChoose Insight4Teachers For Your Retirement Advice?
Our pension specialists offer financial advice to teachers and school support staff on their retirement plans.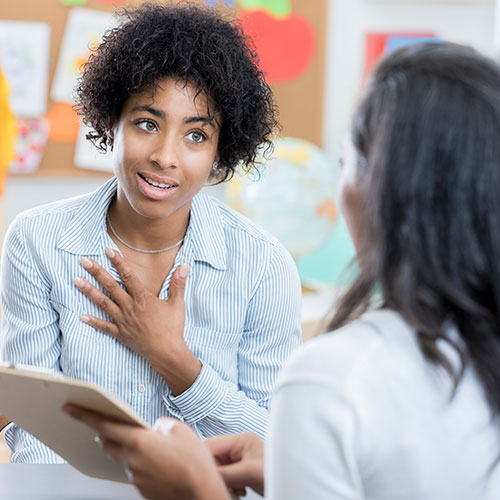 Insight4teachers are committed to ensuring that teachers and school support staff will enjoy the retirement they work so hard to achieve.
Our financial advisers offer a service that is two-fold: we deliver a complimentary presentation within your school and also offer one-to-one, no-obligation consultations with one of our pension specialists.
All of our Independent Financial Advisers are fully adept in all areas of financial planning for retirement, with an in-depth knowledge of the particular challenges that teachers and school support staff can face. We specialise in providing advice on the TPS and LGPS Schemes.
We offer you complete financial planning by way of Cashflow analysis, helping you to take control of your financial future.
The cash flow process measures your income and expenditure both now and in the future, alongside assets and liabilities to allow us to visually demonstrate your retirement path. 
Presenting Your Financial Future
At this not-to-be missed informative presentation you will learn and understand the impact financial planning has on your future retirement.
Insight4teachers believe that it is never to early, nor too late, to plan for your retirement. Our financial advisers can help you make the right choices now, to ensure you are in great financial shape when you 'choose' to retire. And that's the real difference: we put you in control of your own destiny.
Your pension is an important factor in your financial success, and this session will provide you with the answers you need to make vital choices regarding your future.
The presentation lasts around an hour with time for a Q&A session at the end.
Our presentation covers the following:
How to calculate your pension
Future over-funding in relation to lifetime and annual allowance
Buying additional pensions
Early retirement and its implications
Additional ways of boosting your pension
Other scheme benefits
Our Financial Awareness presentation also features areas where you may be able to save on taxation, and the tax saving benefits of an ISA. We will also be discussing how you may be able to save money on your mortgage. As well as educating and empowering you to create wealth for your future, you will also learn how you can protect your lifestyle through understanding the importance of making a Will and effective estate planning.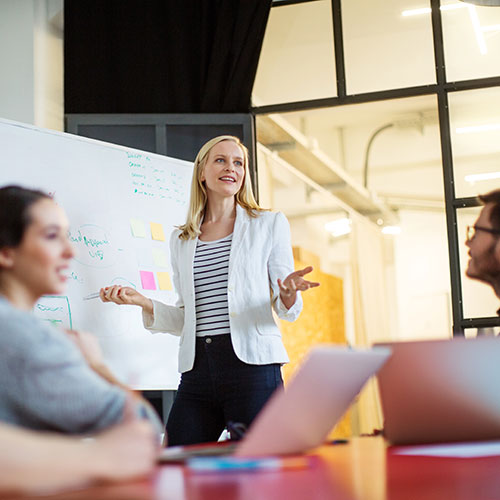 Make a booking
Book an appointment with insight4universities today for a more secure financial future tomorrow!

Regardless of the type of financial or retirement planning advice you require Insight4teachers would love to hear from you! So simply complete the form below and we will get right back to you.

Please complete all the fields below, email field is required and marked with an*